Victorian Socialists: meet the candidates
)
Name: Jerome Small
Electorate contesting: Calwell
Reason for becoming a socialist: I was a teenager in the mid-1980s and helped organise protests against uranium mining and US bases during the "new cold war" between Russia and the US. The closer I looked at the issues, the more it was clear to me that the profits and power of a few were driving the threat of nuclear war.
Around this time, I met the Builders Labourers' Federation, which was using its industrial power to fight for low-cost housing and against the apartheid regime in South Africa. Seeing the power of radical politics at the point of production inspired me.
Finally, I met a bunch of socialists who rejected the claims of various Stalinist dictatorships to represent "socialism". These socialists told me that socialism wasn't a place on a map of the world. Rather, the germ of socialism was present in the struggles of ordinary people, and workers in particular: that the working class organising and fighting points towards a new sort of society. Eventually, they convinced me of the need for political organisation—the capitalists and their apologists are well organised, so we have to be too!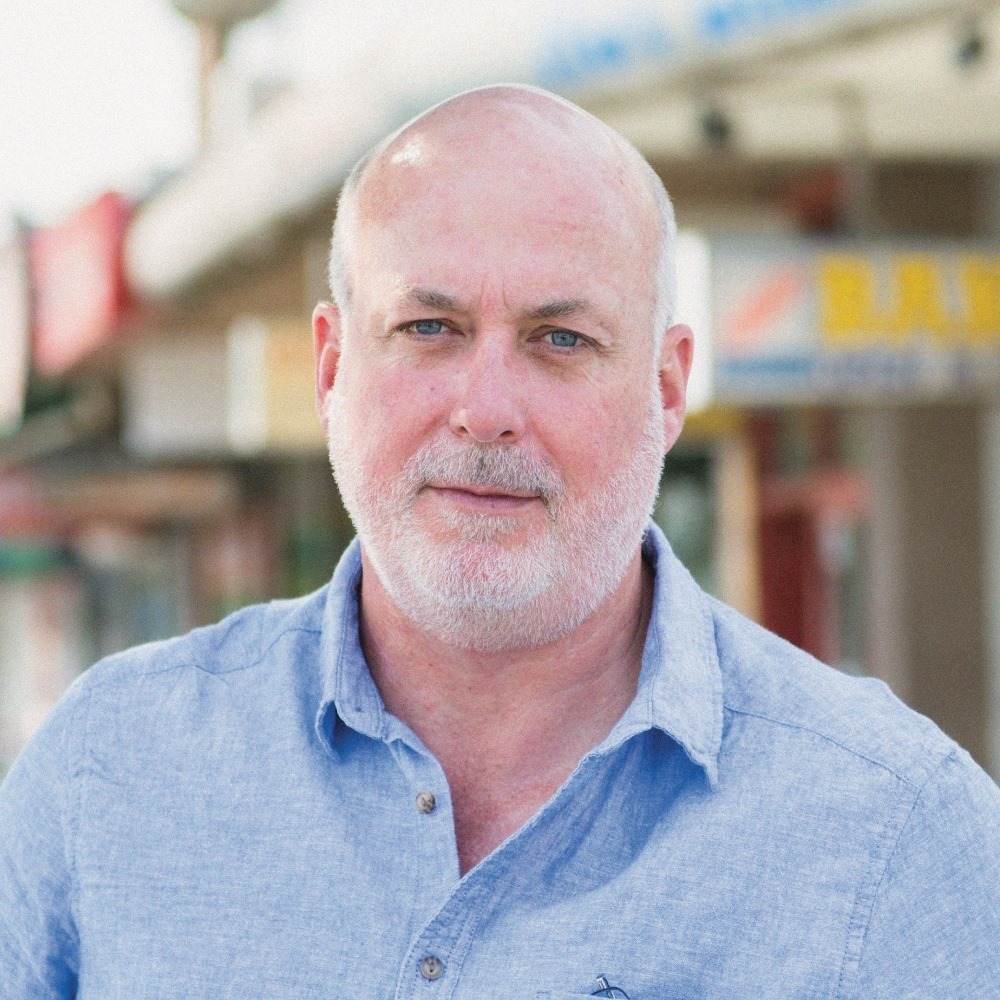 Reason to vote for VS: We desperately need a revived socialist current in Australian political life—to amplify every struggle, to fight for left-wing political positions, and to argue for socialism. Getting a socialist elected to parliament in Victoria later this year would be an important step towards rebuilding the socialist movement in this country. Every conversation which wins a first preference vote for Victorian Socialists is a step towards that.
High point from the campaign so far: So many. A young man in Broadmeadows meeting Victorian Socialists and pretty much shouting at us: "This is what I've always thought! I had no idea there were other people in Melbourne who thought this way!"
A logistics worker in Meadow Heights telling me how his delivery fee as a contractor hasn't risen in five years even while he battled through COVID-19, rising costs to run his truck and now spiking prices: "Australians don't know what a socialist movement is. In Turkey I was a socialist. We need a socialist movement here".
An airport worker in a new part of Greenvale, who was keen on voting for Clive Palmer. I responded a bit sharply, reminding her that Palmer was one of the billionaires who had doubled their wealth in the past two years while the rest of us had struggled. The point had an impact. I don't know how she'll vote, but countering the appeal of Palmer's far-right party by reminding people of their healthy contempt for the billionaires and their servants is definitely worthwhile.
Seeing the enthusiasm and political seriousness of Victorian Socialists campaigners find a sympathetic response in Melbourne's working class northern and western suburbs. Being part of a serious project to bring the socialist movement in this country off the margins of politics, one conversation at a time.
---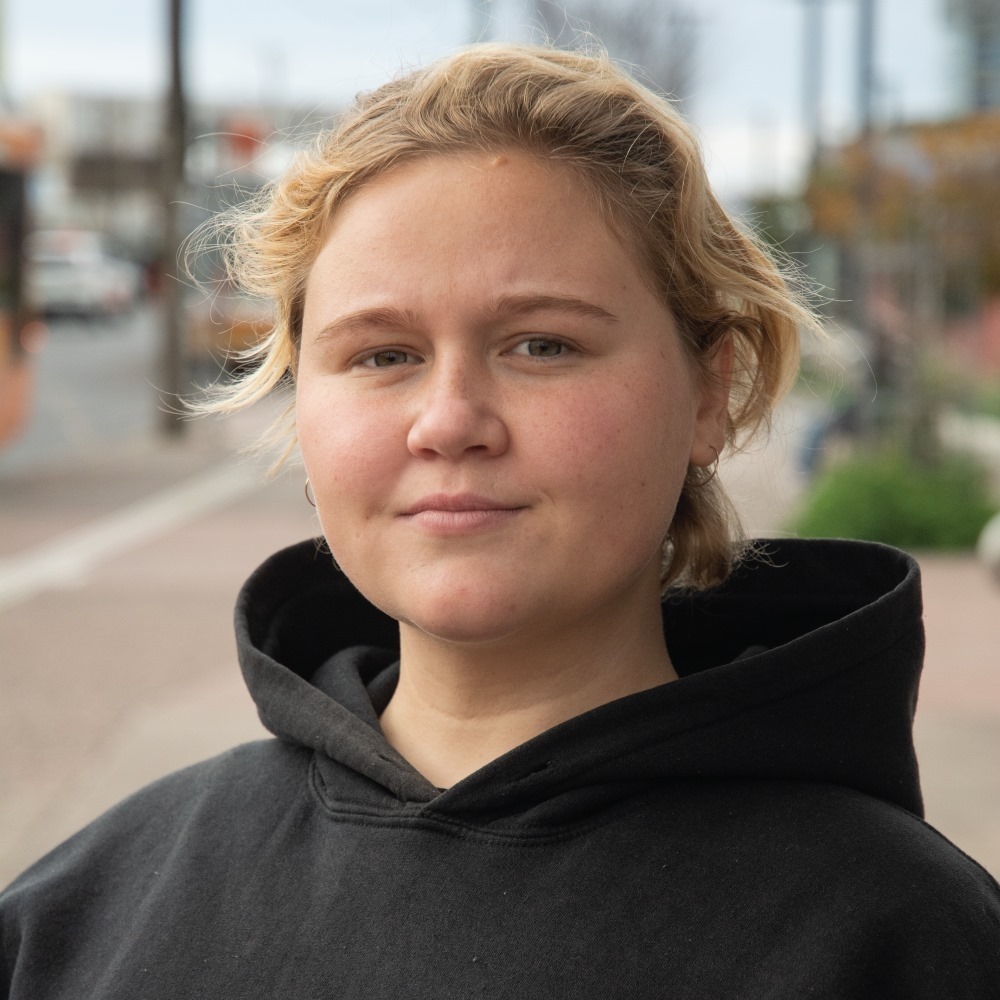 Name: Catherine Robertson
Electorate contesting: Fraser
Reason for becoming a socialist: I became an organised socialist in 2014 in the fight against savage attacks on higher education by the Abbott government. Our campaign beat the funding cuts and convinced me that our power is in collective struggle against the rich and powerful, which I have been part of ever since.
Reason to vote for VS: The Victorian Socialists are committed to the radical and urgent climate action that is needed. You wouldn't know it from the way most politicians act, but the planet is in dire trouble, and climate scientists are talking about larger and larger parts of it becoming uninhabitable in the very near future. We need to stop using and exporting fossil fuels now and get to net zero as soon as possible; anything less is just too big a gamble. And we can do that only if we are prepared to take on the power of the coal and gas companies and the industries that depend on them. We need to reorganise the economy, not just invest in a few green energy firms.
High point from the campaign so far: Our first major stall of the campaign at the Yarraville Market, where we sold out of "Fuck Scomo" shirts and spent hours chatting with a constant stream of supportive locals wanting to complain about the right-wing politics on offer in this election and hear about the socialist alternative. Some were sceptical at first but we won plenty around.
---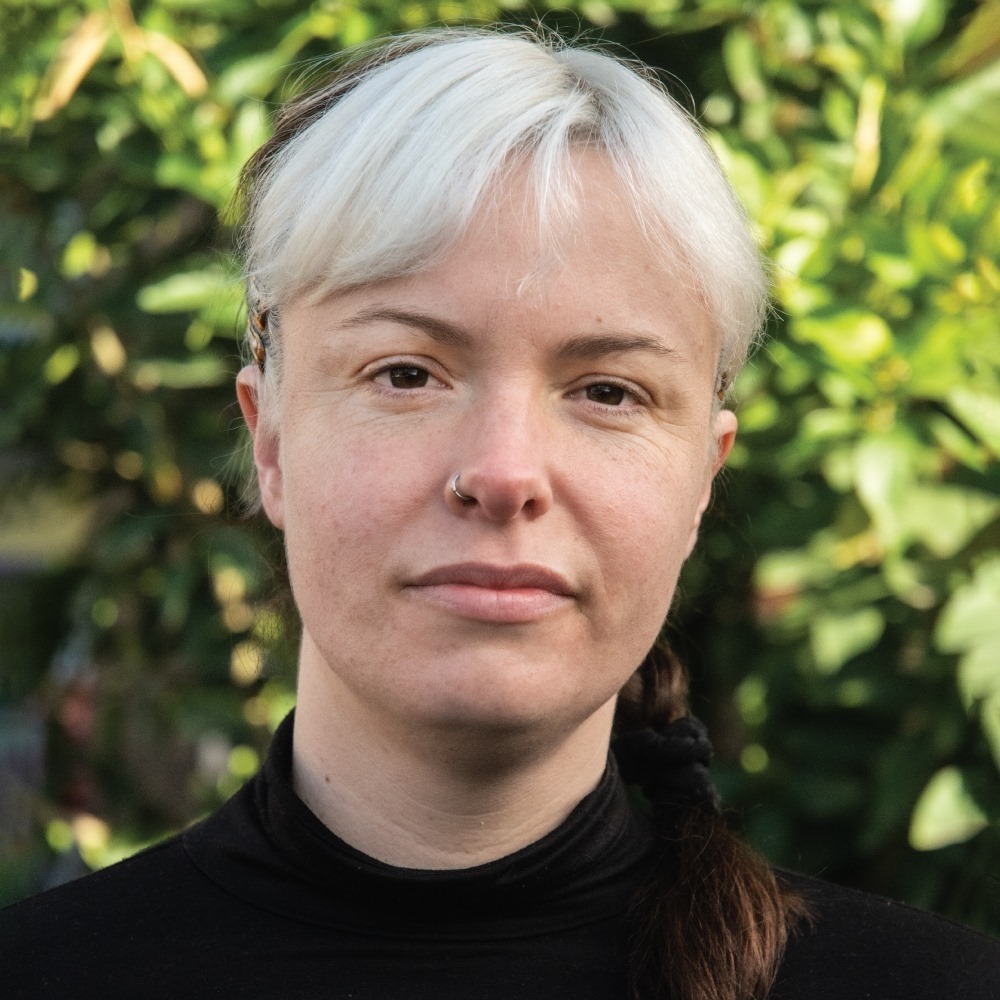 Name: Emma Black
Electorate contesting: Wills
Reason for becoming a socialist: My years as a young casual worker radicalised me. Being overworked and underpaid, with dodgy conditions, and seeing my migrant co-workers being treated even worse as the boss would take advantage of their precarious work visas. I felt constantly anxious about losing my job and insecure about the future. Becoming a socialist meant I suddenly felt a lot less powerless, as I realised there is an alternative to passive acceptance of an unjust system. I learnt how to fight back—for myself and for other workers. This fighting spirit helped me organise a network of union branches across Melbourne for English language teachers.
Reason to vote for VS: 233 years after invasion, Aboriginal people remain the most disadvantaged, most policed and most incarcerated people in the country. Both major parties have overseen the continuation of this quiet genocide. Victorian Socialists want to defund the police, shut down youth prisons, massively increase welfare and public housing, and support self-determination for Indigenous communities. Mining barons like Gina Reinhart should pay reparations for the crimes they have committed against Indigenous people and their land. Socialists have long fought alongside Indigenous activists against their brutal treatment at the hands of the Australian state for centuries. Victorian Socialists aim to carry on this tradition of solidarity.
High point from the campaign so far: In April, I was invited to a community climate panel in Coburg with the other candidates for Wills. Taking inspiration from my years of climate and refugee protests, I offered a radical alternative to the major parties' pathetic climate proposals. It was an opportunity to confront the sitting Labor MP, whose party is responsible for the brutal refugee policies and offers no real solutions to the existential threat of climate change. This is what the Victorian Socialists would do if elected to parliament. We would cut through the bullshit and political jargon of the mainstream politicians and stand up for ordinary people and the planet—and we would make both sides of the bench squirm while we're at it.
---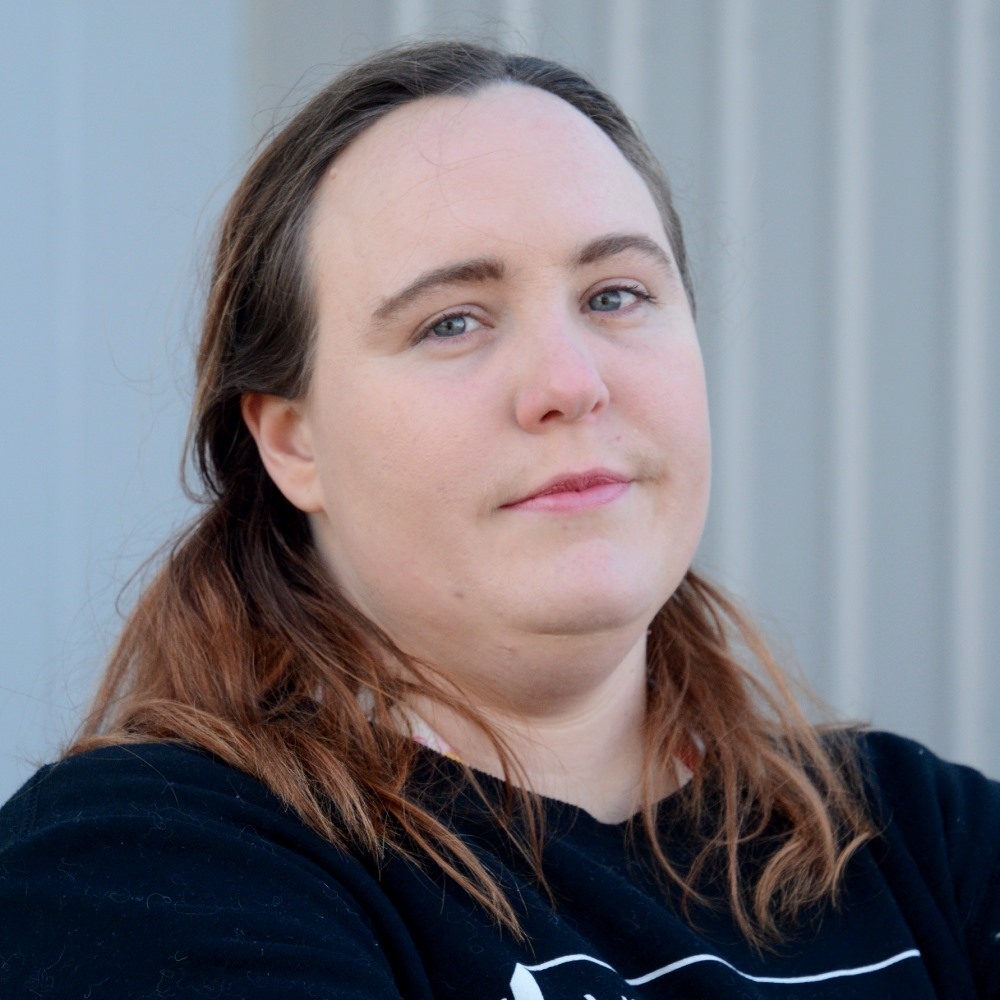 Name: Kath Larkin
Electorate contesting: Cooper
Reason for becoming a socialist: I had been a socialist since I was very young but an important formative moment in my political evolution came relatively recently while I was working in customer service at Flinders Street station. There in 2015 I helped lead the first rail strike in eighteen years. It was an experience that showed me that socialist politics are not just nice in theory, but that they work in practice: workers actually have real power when we choose to use it and the potential for great ingenuity and solidarity. Our strike brought us together in so many great ways and changed the whole feel of the workplace. For me, that's what socialist politics is about, ordinary people taking action themselves to reshape the world, get rid of the parasites that currently run the system and make society democratic and fair.
Reason to vote for VS: The wealthy and right-wingers like Pauline Hanson have outsized influence in politics. We need a voice for workers and the poor, especially as living costs skyrocket and basic necessities like housing are increasingly out of people's reach. This is a national emergency, but it's business as usual for our wealthy politicians and their powerful backers, who care only about securing more tax cuts for the rich and cutting back social services that the rest of us rely on.
High point from the campaign so far: Meeting union militants while doorknocking who haven't lost their fighting spirit and who have been quietly appalled by Labor's various betrayals over the last few decades. The values we are talking about in the Victorian Socialists campaign are the ones that matter to them, and they are glad a new generation are taking them up and challenging the ALP.
The Victorian Socialists are contesting lower house seats across Melbourne's northern and western suburbs, as well as running Tamil Refugee Council founder Aran Mylvaganam for the Senate. Further information on Victorian Socialists candidates and policies for the federal election can be found on the party's website.
Read more
Canada's fossil fuelled catastrophe
Wildfires are tearing through the Canadian province of Alberta, the heart of Canada's lucrative oil and gas industry. The images of orange and black skies from the thick smoke—which is now billowing across the US border, causing air quality warnings in several northern states—are dystopian yet familiar.
McGowan's real legacy
"I'm exhausted", declared West Australian Premier Mark McGowan, announcing his resignation at a press conference on 29 May. So too are the state's 40,000 nurses, who, under McGowan's government, have confronted daily staff shortages, declining real wages and attacks on their union.
Big banks profit from our pain
While most of us are being hit hard by the biggest cost of  living crisis in a generation, Australia's "big four" banks—Commonwealth, Westpac, ANZ and NAB—have had a record-breaking start to the financial year, posting a combined half-year profit of $17.1 billion. That's a 19 percent increase from the equivalent period in 2021, and $1.3 billion more than the previous record of $15.8 billion in 2015.
Historic US university strike wins
Academic workers at Rutgers University in New Jersey have achieved a stunning victory with a serious campaign of industrial action, centred on an open-ended strike. Their approach is a model for unionists in Australia.
Jacky shines a light
"You're just a performing fucking monkey". A racist barb, and one of many pointed moments in Jacky, a Melbourne Theatre Company production currently playing at the Arts Centre. Jacky is about the politics of performing monkeys. It is about racism and exploitation, hypocrisy and resistance.
Right to protest under attack in SA
The South Australian government has followed New South Wales and Victoria to undermine democratic rights. A bi-partisan bill has been rushed through parliament's lower house, which proposes fines up to $50,000 or three months in jail if protesters "intentionally or recklessly obstruct the public place".